Wayne Dyer
Wayne W. Dyer is an American self-help author, philosopher, and motivational speaker who reached the hearts of millions people throughout the world by spreading his positive messages, books, seminars, and audio programs.

The author of more than 40 books on human potential, self-esteem, inspirational living, and happiness, Dr. Dyer is one of the most influential authors on the planet.
Videos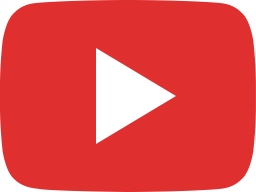 Wayne Dyer - How to Be a No-Limit Person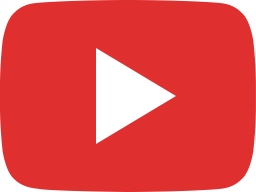 ▶ Your reality is created by your thoughts Dr Wayne Dyer the law of attraction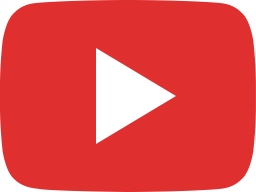 [Successs in 2016] Inspiration about Finding your purpose (A MUST SEE)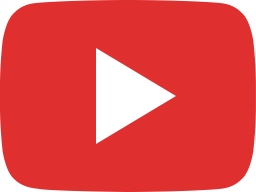 ▶ Your Thoughts Are Creating Your Reality Dr Wayne Dyer Law of Attraction)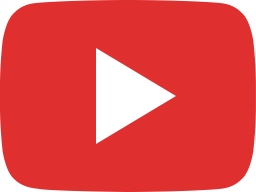 Manifesting What You Want - Pt 10 - Wayne Dyer & Deepak Chopra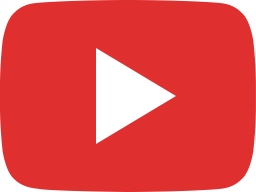 [Motivation for 2016] Wisdom for EVERYDAY with Dyer (Listen and Learn)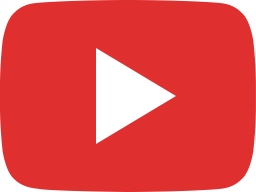 The Power of Intention by Wayne Dyer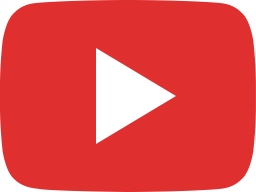 Wayne Dyer Power of Intention pt 1 Complete Version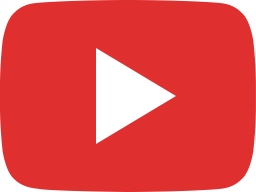 Wayne Dyer Power of Intention pt 2 Complete version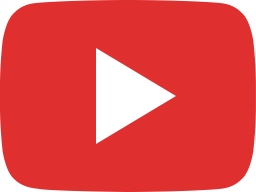 [Success in 2016] Wayne Dyer The Awakened Life (LIFE CHANGING)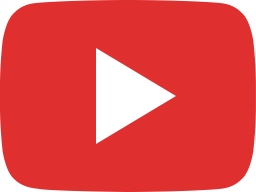 [Motivation for 2016] Wisdom for EVERYDAY with Dyer (Listen and Learn)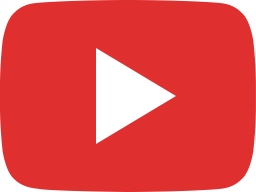 You'll See It When You Believe It by Wayne Dyer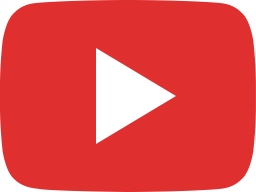 Your Erroneous Zones - Wayne Dyer - Full Audiobook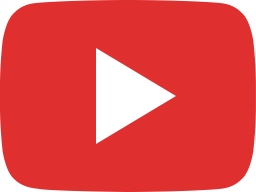 Dr Wayne Dyer. How To Reach a higher level of awareness and get what you really want.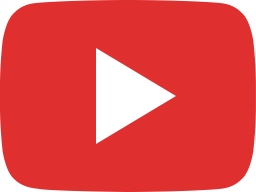 Wayne Dyer - How to Be a No-Limit Person
Books
Book
Summary
Golden Wayne W
Getting In the Gap
It's Not What You've Got
Everyday Wisdom
Change Your Thoughts - Change Your Life
In this book Wayne provides insights on the classic Lao Tzu text called Tao Te Ching. Dr. Dyer explored ten different translations of the work and provided practical advice on how to apply these time proven principles in today's world.
Wishes Fulfilled: Mastering the Art of Manifesting
This book explains how anything you can dream of can be realized in real life through retraining your subconscious mind. Wayne explains how to shut down all negative influences and believe in your abilities to achieve incredible goals.
The Power of Intention
The power of intention is approached from an unusual perspective in this book. The author helps understand that intentions are connected with our inner powet, that we already have what it takes to change our lives, that you can learn techniques to access your hidden talents and build a prosperous life.
Living An Inspired Life
In Living an inspired life Dr Dyer shows that inspiration can drive us throughout the whole life on a consistent basis. He explains why all results in our life is the reflection of our efforts. He shows us how to live this life with inspiration.
Your Erroneous Zones
Whether you feel guilty or worried about anything in your life this book helps you understand it's nothing more than your erroneous zones which create heaps of problems in your life. This book delivers practical ideas on how to stop worrying and start living fully.
Unstoppable Me!: 10 Ways to Soar Through Life
In this book Wayne Dyer explains how to raise self-confident kids kids in a positive and encouraging environment so they can prosper in life from the very early age.
I Can See Clearly Now
After 40 years of delivering personal development messages around the world the author finally wrote the long-anticipated memoir. In this book he presents his life in a very engaging way sharing multiple insights and gems of wisdom.
Incredible You! 10 Ways to let your greatness shine through
Excuses Begone!
Being in Balance
Living the Wisdom of the Tao
The Essential Wayne Dyer Collection
101 Ways to Transform Your Life
There's a Spiritual Solution to Every Problem
10 Secrets for Success and Inner Peace
Pulling Your Own Strings
You'll See It When You Believe It
Manifest Your Destiny
Wishes Fulfilled
Wisdom of the Ages
What Do You Really Want for Your Children?
Your Sacred Self
Real Magic
Co-creating at Its Best
Everyday Wisdom For Success
The Shift
Gifts from Eykis : A Story of Self-Discovery
A New Way of Thinking, A New Way of Being
Inspiration: Your Ultimate Calling
Staying on the Path
The Invisible Force
My Greatest Teacher: A Tales of Everyday Magic Novel
A Promise is a Promise
The Importance of Being Extraordinary
The Sky's the Limit
Your Ultimate Calling
Stop the Excuses
Counseling Techniques That Work
Group Counseling for Personal Mastery
No more holiday blues
Happy Holidays!
Audio books & programs
Audio program
Summary
Meditations for Manifesting
The Wayne Dyer Audio Collection
How to Get What You Really, Really, Really, Really Want
The Secrets of the Power of Intention Audible
The Change Your Thoughts - Change Your Life
Change Your Thoughts Meditations
The Essence of Being in Balance
Making the Shift
Secrets of Your Own Healing Power
Secrets of Manifesting
The Secrets to Manifesting Your Destiny
Choosing Your Own Greatness
Four Pathways to Success
Your Life Begins Now!
I am Wishes Fulfilled Meditation
Inside-Out Wellness
Living Without Limits
The Dr. Wayne W. Dyer Collection
Wisdom of the Masters
Transformation: The Next Step To The No Limit Person
The Awakened Life
Applying the 10 Secrets of Success and Inner Peace
Living Beyond Miracles
Inspirational Thoughts CD
Secrets of The Universe
The Keys to Higher Awareness
Wishes Fulfilled: Mastering the Art of Manifesting
Quotes
If you change the way you look at things, the things you look at change.
How people treat you is their karma; how you react is yours.
When you judge another, you do not define them, you define yourself.
You cannot be lonely if you like the person you're alone with.
Conflict cannot survive without your participation.
Be miserable. Or motivate yourself. Whatever has to be done, it's always your choice.
Abundance is not something we acquire. It is something we tune into.
Doing what you love is the cornerstone of having abundance in your life.
Go for it now. The future is promised to no one.
The highest form of ignorance is when you reject something you don't know anything about.
The truth is that there is no actual stress or anxiety in the world; it's your thoughts that create these false beliefs. You can't package stress, touch it, or see it. There are only people engaged in stressful thinking.
When you judge another, you do not define them, you define yourself.
Our lives are a sum total of the choices we have made.
Successful people make money. It's not that people who make money become successful, but that successful people attract money. They bring success to what they do.
It's never crowded along the extra mile.
Conflict cannot survive without your participation.
It makes no sense to worry about things you have no control over because there's nothing you can do about them, and why worry about things you do control? The activity of worrying keeps you immobilized.
ever, and I mean never, allow anyone else's ideas of who you can or can't become sully your dream or pollute your imagination. This is your territory, and a 'Keep Out' sign is a great thing to erect at all entrances to your imagination.
Thoughts are mental energy; they're the currency that you have to attract what you desire. Learn to stop spending that currency on thoughts you don't want.
Maxim for life: You get treated in life the way you teach people to treat you.
Your life is like a play with several acts. Some of the characters who enter have short roles to play, others, much larger. Some are villains and others are good guys. But all of them are necessary; otherwise, they wouldn't be in the play. Embrace them all, and move on to the next act.
It is impossible for you to be angry and laugh at the same time. Anger and laughter are mutually exclusive and you have the power to choose either.
Keep in mind that no matter how perfectly you get your life in order, you will never be rid of all your problems. Problems are a way of life, always have been, always will be. But how you elect to view those problems is all up to you.
A lot of people have a sense-of-entitlement mentality that somebody else ought to do these things for them. People are mad at the government for not getting jobs for them. I don't understand why it's the government's responsibility.
In my entire life, any time I've ever lost something, I've gotten something even better going around the next corner. It's like one door closes and another door opens. As long as I can walk through the produce section in every grocery store in this country and eat the grapes that they're going to throw away, I know I can be fine.
To be more childlike, you don't have to give up being an adult. The fully integrated person is capable of being both an adult and a child simultaneously. Recapture the childlike feelings of wide-eyed excitement, spontaneous appreciation, cutting loose, and being full of awe and wonder at this magnificent universe.